Gutter Shelter™ Gutter Protection System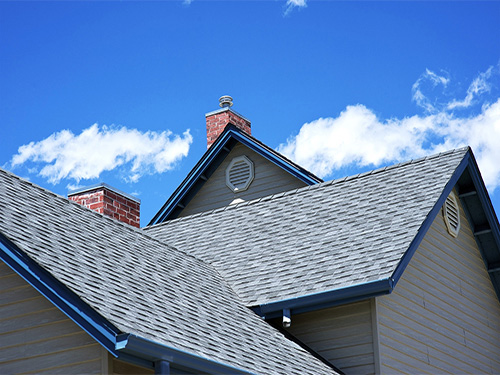 Cleaning out your gutters is a hassle, one that can be dangerous for inexperienced homeowners. Not everyone can climb up a ladder, crawl on their hands and knees across their roof, and scrape out gunk from their gutters. A gutter protection system can eliminate the need for that arduous chore by eliminating the build up of leaves and other debris in your gutters. At Howard Roofing, we install advanced, durable Gutter Shelter™ gutter protection for St. Louis, MO and surrounding area homeowners.
Why Protect My Gutters?
Without a gutter protection system or consistent, thorough cleaning, your gutters can become clogged. When clogged, the flow of rainwater that should be directed down and away from your home will be reversed, more often than not penetrating into your roof deck, under your shingles, and into your attic and interior walls. That penetrating water can cause everything from unsightly stains to mold and mildew, and in extreme cases some pretty serious structural damage. Installation of a gutter protection system will help to prevent the threat of water damage to your home.
How a Gutter Protection System Works
A Gutter Shelter system can be installed right onto your existing gutters by our highly trained, deeply experienced gutter experts. Once installed, it directs rainwater into your gutter, while preventing the penetration of leaves, twigs, pine needles, and other debris. That debris simply falls to the ground or drifts away, while the rainwater is directed down your gutter spouts and away from your foundation.
The next time you go to clean out your gutters, put down the ladder, pick up the phone, and call Howard Roofing to schedule a free in-home estimate on Gutter Shelter gutter protection in St. Louis MO.
Call for a FREE Gutter Estimate in St. Louis, MO and St. Charles, MO
To get started on your home improvement project today, give Howard Roofing a call at (636) 333-1690 and schedule a free in-home, no obligation consultation with the company that has been a leading source for quality roofing and gutters in St. Louis, MO & St. Charles, MO for more than 45 years!