Invest in a Better Home with Howard Roofing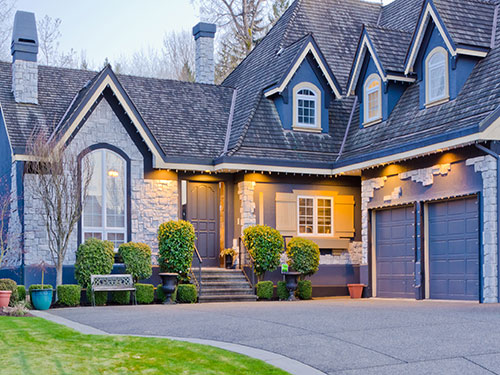 Chesterfield homeowners have relied on Howard Roofing for top quality roofing and roof repair since we began our work in the mid-1960s. Through the years, we have expanded our services, but still maintain our commitment to being the roofing company Chesterfield homeowners call on for a top quality materials, deep warranties, and a fair price. We think of the home as a system, and can help you to improve the way that system looks and feels, starting from the roof and working our way down.
Save on Your Monthly Energy Bills with Replacement Windows
Howard Roofing is more than just a roofing company. We also specialize in window replacement for Chesterfield homes and helping our neighbors to lower their monthly energy bills. We offer a wide selection of energy efficient window styles and our experienced design consultants will work with you to find the right fit for your home.
Here's a few more reasons Howard Roofing is a leading roofing company in Chesterfield:
We have been working in the Chesterfield home improvement industry for more than 45 years.
Our customer rely on us for a wide range of quality home improvement services, not just roofing.
We are a BBB Accredited business with a consistent A+ rating.
If you own a home in Chesterfield and are looking for a roofing company that can improve the comfort and value of your home at a fair price, look no further than Howard Roofing. We are a third generation family business and work tirelessly to help our Chesterfield neighbors enjoy a better home.
FREE Estimate on Roofing, Siding, & Window Replacement in Chesterfield
To get started on your roofing project today, give Howard Roofing a call at 636-296-1057 and schedule a free in-home, no obligation consultation with the leading local name for home improvement.