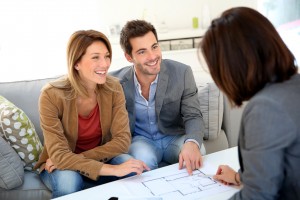 It is very important that, when you are hiring a roofing contractor in St. Louis, MO or any of the surrounding areas, that you ask for proof of license & insurance. Howard Roofing is fully licensed by the state of Missouri (MO #LC9749476) and the state of Illinois (IL #104.014901) to perform home improvement services. It took time and effort to become licensed, but the benefits are well worth the sacrifice. Unlicensed roofers do not have to keep their jobs up to the same standard as licensed companies, and unfortunately they can get away with doing sub-par work if your hire them. That is why the smart move when hiring a roofing contractor in St. Louis, MO is to choose a fully licensed and insured company like Howard Roofing.
Insurance
Hiring a fully insured company will give you peace of mind knowing that you are protected from unexpected fees. The cost of a new roof or roof repair is already high enough, you shouldn't have to pay for extra materials or man hours if the company you hire messes up your project. At Howard Roofing, we carry full liability insurance coverage of up to $2 million, along with workers' compensation insurance. We also specialize in working with insurance companies in order to get our clients the full benefit if their plans when they experience home damage.
Don't settle for a company that is unlicensed or uninsured, just because they price may be lower. Choose quality. Choose the third generation family business that has more than 45 years of quality experience in the local home improvement industry. Choose Howard Roofing.
FREE Estimate on Roofing for St. Louis, MO Area Homeowners
To get started on your roofing project today, give Howard Roofing a call at (636) 333-1690 and schedule a free in-home, no obligation consultation with the leading local source for roofing, windows, siding, & more!