Franklin County Roofing Contractor
Fix Your Roof, Protect Your Property
At some point in time or another, your home will likely be affected by a passing storm. The problem is that you may not notice all storm damage without the assistance of a professional. To ensure that your Franklin County home is protected, you must get storm damage inspected and fixed ASAP.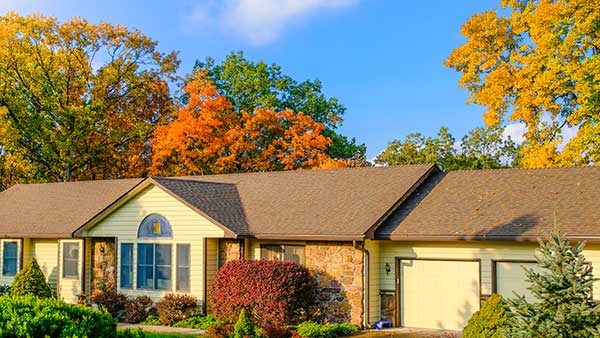 What to Do After a Storm
After a particularly bad storm, you need to do a visual inspection of your roofing, gutter and siding systems. While you might not notice any immediate leaks, other signs can indicate that your property was damaged. It's best to take steps to determine how the storm affected your home.
First, walk around the perimeter of your property and look for blown-off shingles or granules in the gutters. Next, grab a pair of binoculars. Do a careful inspection of the roof. Look for dark or "bald" spots on your shingles. Look for areas where shingles might be lifted or cracked. If you have a metal roof, look for dents or scratches. Check the flashing and other metal components for dents as well. See if your gutters are sagging or pulling away from your roofline.
Inside your home, look for dark spots on the ceiling or walls which could indicate water damage. Climb into your attic, and notice any light coming through from the outside.
If you notice any of these issues, immediately call a roofing contractor at Howard Roofing & Home Improvements to inspect and repair your roof. The longer you wait, the more damage your home will sustain – and the more likely that some of the damage won't be covered by your insurance company.
Talk to Us About Your Roofing Needs
Your roof will only last so long without maintenance. Don't put off minor issues because you don't feel they are serious. A small leak can turn into a real nightmare. Call Howard Roofing & Home Improvements today at (636) 296-1057, or you can fill out our online form to schedule service in Franklin County.