Upgrade Your Monroe County Home With Our Services
We're Siding, Gutter, Window & Roofing Experts
The exterior of the home is often forgotten when making a wish list of home improvement projects. Yet, the look of your roofing and siding can have a very detrimental effect on the curb appeal of your home. Beyond that, poorly functioning exterior components can wreak havoc on energy efficiency and compromise protection from the elements.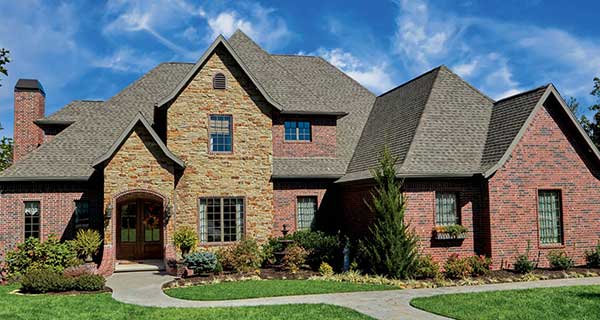 If you're unsure about the condition of your exterior, invest in an inspection by a qualified home services company like Howard Roofing & Home Improvements. We've been taking care of Monroe County residents for more than 50 years.
Paying Attention to Your Home's Exterior Is Important
Most owners don't realize that a failing exterior can quickly impact a home's interior. How? Well, it's the job of your roofing and siding systems to keep the entire structure protected from the elements. Both of these systems help keep moisture out and cold or warm outside air from penetrating your interior, which can negatively affect your energy bills and comfort.
Gutters are also important. As snow melts or rain falls, this moisture moves from the roof into your gutters, which then transports the moisture into the downspouts and away from your home. Without gutters, all of this precipitation would fall directly down to the ground, washing away soil, plants, walkways and more. If too much soil is displaced, your foundation could begin to settle – which can lead to worse problems for you and your pocketbook.
Don't let problems with your exterior cause headaches. Talk to the experts at Howard Roofing & Home Improvements today!
Schedule an Estimate Today
Do you suspect that your siding is rotting? Have you noticed a few roof shingles on the ground? Don't wait. Contact Howard Roofing & Home Improvements for a free estimate so we can find the root causes of exterior problems and fix them. Call us at (636) 296-1057, or you can fill out our online form to schedule service in Monroe County.