Roof Ventilation Services
Roofing Company With Decades of Experience
When most of us think of our roofing system, we focus solely on the topmost layer – the asphalt shingles, tile, metal or other roofing material. What we may fail to realize is that a roof is comprised of several different layers that work together to create a cohesive, weather-resistant solution.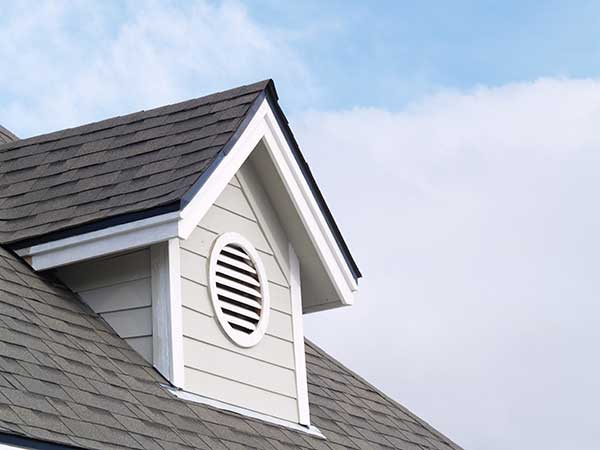 A very important element of a roofing system is ventilation. A roof needs to "breathe" to allow warm, moist air to exit the attic area. An attic that is too hot will cause issues, including shingle buckling and rapid deterioration of the entire roofing system. To avoid premature roof replacement, it is important to invest in quality roof vents and attic insulation.
The Importance of Roof Ventilation
Air should be able to pass freely into and out of an attic. A properly ventilated roof will allow air to "move" through the attic area with a balanced system designed with sufficient intake vents and exhaust vents. This air exchange also helps to keep your home more comfortable and reduce energy bills.
If your attic area lacks sufficient ventilation, your attic can become super hot.  Since that warm, moist air remains trapped inside the attic, this heat transfers into your home and also through the roof. Shingles and wood rafters/decking can begin to warp from the heat.
If moisture isn't vented out, water can build up in attic spaces, causing mold or mildew. Wood components can even begin to rot.
Talk to the Premier Local Roofing Company Today
Not sure if you have adequate roof ventilation? Do you want a good roofer to inspect your attic to determine its current state? No matter your roofing needs, Howard Roofing & Home Improvements can help. Call us today at (636) 296-1057, or fill out our online form to get a free estimate.