Gutters
We're an Expert Gutter Installation General Contractor
Here at Howard Roofing & Home Improvements, we believe that no roofing system is complete without top-quality gutters that will protect the home from unsightly water damage. That is why we offer expert gutters and gutter protection for homeowners in the St. Louis and St. Charles areas. Our gutters will stand strong through any weather, always directing rainwater down and safely away from your home.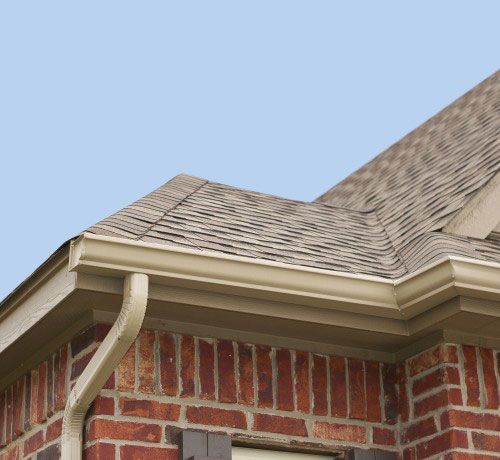 High-Strength, Durable Materials
The strength and durability of your gutters are crucial to your home.  High-quality material along with proper installation will assure you that your gutters will help protect your home when protection is most needed.  At Howard Roofing & Home Improvements, we install only the highest quality gutters, systems that utilize advanced, durable materials.
Gutter Protection
The biggest qualm homeowners have with their gutters is how frequently they must be cleaned out in order to ensure that they function properly. We can help you put that time and effort to better use by installing a Gutter protection system directly over your existing gutters. This advanced system eliminates clogs by preventing the buildup of leaves and other debris.
Talk to Your Local General Contractor Today
Don't let old or leaky gutters wreak havoc on your siding or foundation. Howard Roofing & Home Improvements will inspect your system and provide you with the right solutions for your home and budget. Call us at (636) 296-1057, or you can fill out our online form to get a free estimate.