Seamless Gutter General Contractor
Why Seamless Gutters Are the Better Choice
Your gutters are an important and often-neglected part of your home. While they might be separate from the roof, they actually work in conjunction with your roofing system to protect your home from water damage.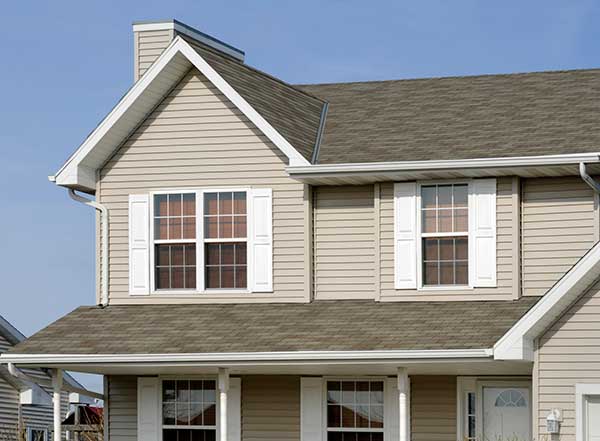 If your gutters develop a leak, you are setting your home up for some serious issues. Water can stream down your siding, leading to rot over time. Overflowing water can wipe out landscaping and flood your walkways. Water can even cause your foundation to crack. Avoid these issues with quality gutter installation by a qualified general contractor like Howard Roofing.
Invest in Seamless Gutters
You have two choices for gutter systems. Sectional gutters are available in pre-cut sections, which must be assembled at the job site and sealed at the joints. Because they come in sections, homeowners can attempt to install them on their own. The problem with these gutters is that they often begin to fail at the seams, leading to leaks.
Seamless gutters, on the other hand, are made from a single continuous piece of metal, not sections. They are cut on-site to ensure that they perfectly fit a roofline. Seamless gutters require a special machine to form the gutter on-site, which means that homeowners can't DIY the installation. However, seamless gutters are far less likely to leak since the only seams are at the corners and downspouts. They are also available in different colors and materials. While a bit more expensive than sectional gutters, they'll last much longer.
Schedule a Free Estimate Today
Howard Roofing & Home Improvements offers free estimates on all our services, and our qualified team will ensure that you get the best solutions for your home. Call us at (636) 296-1057, or you can fill out our online form to schedule a free estimate.