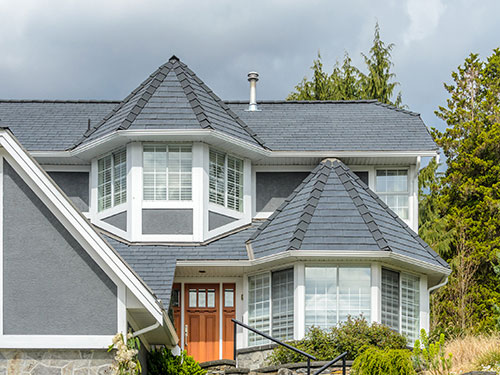 Howard Roofing has been providing homeowners in the Greater St. Louis area with top quality home improvement services & consultations for more than 45 years. Whether you need roofing in St. Louis, MO, window replacement in Chesterfield, MO, or siding in Belleville, MO, you can count on Howard Roofing for unparalleled local experience and expertise. We are a third generation family business and will care for your home like it is one of our own.
We serve homeowners in the Greater St. Louis and St. Charles area and beyond. If you live in any of the areas listed below, click on your area to learn more about what Howard Roofing can do for you and your family.
FREE Estimate on Roofing for St. Louis, MO Area Homeowners
To get started on your roofing repair project today, give Howard Roofing a call at 636-296-1057 and schedule a free in-home, no obligation consultation with the leading roofing contractor in Chesterfield, Mo and beyond!