Roof Warranty Coverage
Top-Rated Local Roofing Services
A roof replacement project requires an investment of your time and money. You want to be sure that your new roof will protect your home for years to come. Warranties can cover everything from potential product defects to potential workmanship errors – Good warranties cover both. While selecting manufacturer materials and a roofer, be sure to read the warranty coverage terms to verify your investment is protected.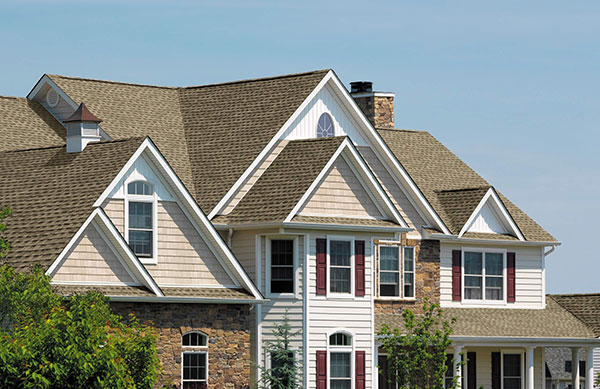 Howard Roofing & Home Improvements will provide you with a comprehensive manufacturer warranty for any full roof replacement. This warranty is a crucial aspect of any roofing project. As a fully certified representative of CertainTeed, GAF, and Owens Corning, we are able to pass along these manufacturers' industry-leading roofing warranties to our clients.  Becoming a partner with these companies is no easy feat. In fact, we must undergo training and meet stringent requirements to attain these certifications. A strong manufacturer material warranty combined with a Howard Roofing workmanship warranty assures you of years of protection.
The Howard Roofing & Home Improvements Workmanship Warranty
When you choose Howard Roofing & Home Improvements as your roofing company, your full roof replacement project will be backed by our industry-leading 15-year Workmanship Warranty.  This warranty covers our labor, which means that you will be fully covered should a problem arise with your roofing project due to a mistake in our work.  Our workmanship warranty for full roof replacement is transferable to subsequent if you decide to sell your home.
Each full roof replacement is inspected by a member of our quality control staff.  We take our work seriously to ensure that mistakes don't happen. If they do, you'll know that our team of specialists will immediately return to the job site and fix any problems. Since the 1960s, we have continually provided superior roofing services to customers throughout the Greater St. Louis area, and we plan on being around for another 50 years.
Talk to Us About Our Roofing Services Today
We know that your roofing project is a large investment. Trust Howard Roofing & Home Improvements to take care of all of your needs. Call us today at (636) 296-1057, or fill out our online form to get a free estimate.