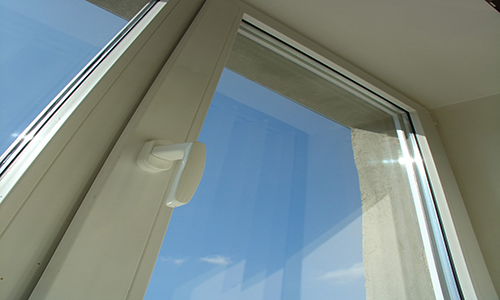 Local homeowners can turn to Howard Roofing for beautiful, energy efficient replacement windows in St. Louis, MO and start saving on monthly energy bills. Each window we install utilizes advanced materials that are designed to help homeowners limit the amount of energy that their home heating and cooling systems need to use in order to maintain their desired home comfort level.
The "Magic" of Low-E Glass
Ok, it's not magic, it's science, but for homeowners who have replaced their old windows with new replacement windows that utilize Low-E glass, it may seem like magic. Low-E glass is produced with an advanced exterior coating that repels the penetration of harmful UV and IR rays from the sun. By stopping the penetration of UV rays, Low-E glass prevents the sunlight from causing fading in your furniture and upholstery. By stopping IR rays, Low-E glass actually keeps your home cooler during the warmer months and takes some of the strain off of your air conditioning or central air. And in the colder months, Low-E glass helps to trap costly heating energy within your home, making for year 'round energy savings.
Your family deserves to live in a comfortable environment without having to break the bank on energy each month. Energy efficient replacement windows can help make that a reality.
To learn more about the energy and money saving benefits of replacement windows for St. Louis MO area homes, call Howard Roofing or fill out our convenient contact form to schedule a free, no obligation consultation with our local window experts.
FREE Estimate on Window Replacement for Chesterfield, MO Area Homeowners
To get started on your home improvement project today, give Howard Roofing a call at (636) 333-1690 and schedule a free in-home, no obligation consultation with the leading local source energy efficient window replacement from Chesterfield, MO, to St. Louis, MO and beyond!