Protect Your Gutters With Gutter Shelter™
We're a Local Roofer With Decades of Roofing & Gutter Experience
Cleaning out gutters is a hassle, one that can be dangerous for inexperienced homeowners. Not everyone can climb up a ladder and scrape out gunk from their gutters. A gutter protection system can eliminate the need for that arduous chore by eliminating the buildup of leaves and other debris in the gutters. At Howard Roofing & Home Improvements, we install several types of durable gutter protection systems.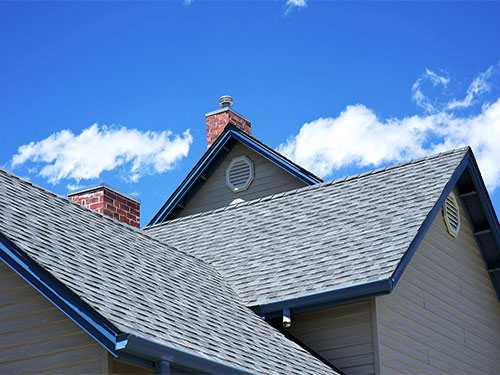 Why Protect My Gutters?
Without a gutter protection system or consistent, thorough cleaning, your gutters can become clogged. When clogged, the flow of rainwater that should be directed down and away from your home will be reversed, more often than not penetrating into your roof deck and attic and interior walls, and getting under your shingles. That penetrating water can cause everything from unsightly stains to mold and mildew growth and, in extreme cases, some pretty serious structural damage. Installation of a gutter protection system will help prevent the threat of water damage to your home.
How a Gutter Protection System Works
A Gutter protection system can be installed to your existing gutters by our highly trained, experienced gutter experts, or the gutter protection system can be installed with a new gutter system. Once installed, the gutters are protected from leaves, twigs, pine needles, and other debris that can clog your gutters.
The next time you go to clean out your gutters, put down the ladder, pick up the phone and call Howard Roofing & Home Improvements to schedule a free estimate for a gutter protection system.
Talk to Your Local Roofer Today
Howard Roofing & Home Improvements will ensure that your gutters are protected for years to come. Schedule a free estimate to learn more about this product. Call us at (636) 296-1057, or you can fill out our online form to get a free estimate