St. Charles Area Home Improvement Services
Local Homeowners Count on Howard Roofing & Home Improvements for Better Homes
Howard Roofing & Home Improvements has been working to improve St. Charles homes for more than 50 years, specializing in the design and installation of durable, low-maintenance roofing systems. Partnering with manufacturers like CertainTeed® and GAF, we are able to install a wide range of roofing types and back each one with a deep manufacturer warranty.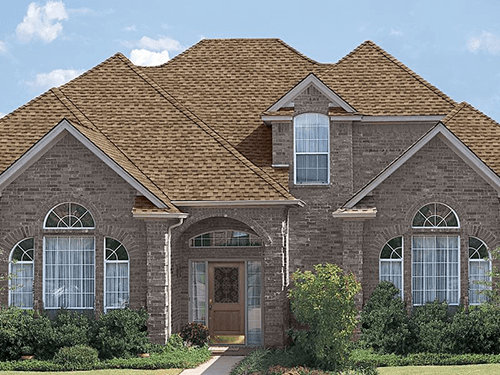 In addition to roofing, we also offer a full range of other quality home improvement services, including windows, siding and gutters. Our experienced staff understands that in order for a home to be beautiful, comfortable and built to last, each part of the home's exterior must work together. That is why we offer more than just roofing for St. Charles homes.
Protect Your Gutters with Gutter Shelter™
Next time you go to clean out your gutters, put down the ladder and pick up the phone to schedule your free consultation with Howard Roofing & Home Improvements about a Gutter Shelter™ gutter protection system. This system will prevent your gutters from clogging while still directing rainwater away from your home. We are deeply experienced in its installation and truly believe in the ability of this system to save you both time and money through the years.
Here's a few more reasons Howard Roofing & Home Improvements is a leading choice for roofing in St. Charles:
We are a member of the St. Louis Roofing & Siding Company Association.
We accredited by the Better Business Bureau and consistently maintain an A+ rating.
We have been working in St. Charles for more than a half-century.
Turn to Us for Many Home Improvement Services
A home remodeling project can be stressful and overwhelming. When you work with Howard Roofing & Home Improvements, we'll reduce your worries and make sure that you're comfortable with us every step of the way. Call us at (636) 296-1057, or you can fill out our online form to get a free estimate.