The roof replacement process is an important home improvement project. With ample preparation and the proper approach, however, it can be easy and swift. To help ensure the success of your roofing project, Howard Roofing and Home Improvements compiled some tips to ensure a successful roof replacement.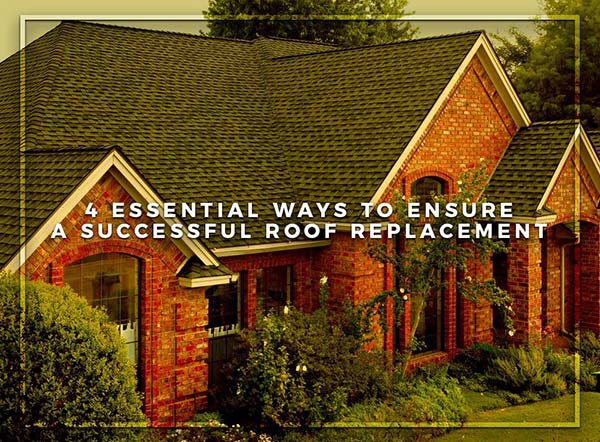 Here are four essential points you need to remember:
Hire a Dependable ContractorIt all starts with this: work with a quality roofing contractor you can trust. The success of your roof replacement depends on the skills and knowledge of your chosen contractor. Make sure to screen your candidates and ask them about their qualifications and certifications.
Secure the Necessary PermitsExperienced roofers know the value of getting the ball rolling early on the necessary permits. Make it a point to do this preliminarily so you won't have downtime during your project. This can also prevent legal issues in the future. You don't want to spend time, effort, and resources only to have your project torn down in the end.
Plan for the Right Time And WeatherScheduling is another important factor you cannot afford to neglect. By carefully planning your project date, you can avoid potential delays caused by weather and other circumstances that can derail progress.
Do Your ResearchThere are more aspects to a roofing type than just its price tag. Consult your roofer as to which types work best for the local climate. Consider other aspects like expected lifespan and maintenance requirements as these can directly affect you.
Howard Roofing and Home Improvements is the area's premier roofing company. Since the mid-sixties, we have been a constant source of superior workmanship for homeowners. We serve St. Louis, MO, and nearby areas. Call us now at (636) 296-1057 to get a free estimate.