Good ventilation is perhaps the most underappreciated aspect of your roof's functionality. Without it, your roofing system is bound to fail early. Furthermore, not maintaining the ideal attic climate will render your home a less healthy place.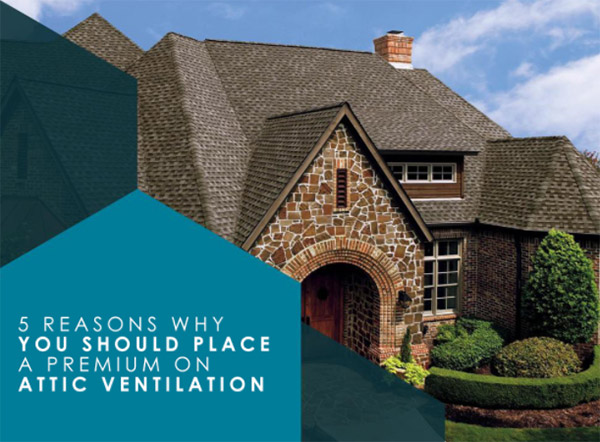 As one of the most experienced roofers in the region, Howard Roofing and Home Improvements always places a premium on attic ventilation. Here's why:
1. Preventing Shingle Curling
A common reason behind asphalt shingle roof failures is inadequate ventilation. When heat accumulates in your attic, the high temperature would fry your shingles from the inside. The trapped heat beneath your roof would accelerate the wear, making your shingles curl. The buckling isn't just an eyesore but also a common cause of leaks.
2. Inhibiting Condensation on Decking
Failing to regulate the intake and outtake of attic air could result in moisture buildup. The excessive humidity would wreak havoc with the underlying wood decking. High levels of moisture would dampen your roof deck and weaken it.
3. Keeping Your Rooms Cool
Apart from keeping your roofing system structurally sound, proper attic ventilation helps keep your indoor spaces comfortable. Your home's inability to expel excessive moist air would lead to overheating, increasing your energy costs.
4. Averting Mold Growth
Poor attic ventilation sets the stage for mold growth. The constant presence of moisture in the wood deck would create a perfect environment for these microorganisms to thrive and reproduce. As you know, mold isn't just an unpleasant sight, but also a legitimate health hazard.
5. Discouraging Ice Dam Formation
Although you normally get snow, having ice dams isn't normal. Any roofing company would explain that ice damming occurs when the plane of your roof is warm than the eaves. Because of this, the snow melts only to refreeze when it reaches the edges of your roof.
An effective way to prevent  ice damming is to maintain virtually equal levels of indoor and outdoor temperatures. Poor ventilation would cause your attic to be hotter than the outside.
Equip your home in St. Louis, MO, with an efficient attic ventilation system. Call Howard Roofing and Home Improvements today at (636) 296-1057 to schedule your free, in-home, no-obligation consultation to evaluate your roofing system.