Your home is one of your biggest investments. Choosing the right contractor is critical. Howard Roofing & Home Improvements & Home Improvements was founded on the principles of honest prices and honest inspections. Bobby Howard, our founder, always acted in the customer's best interest.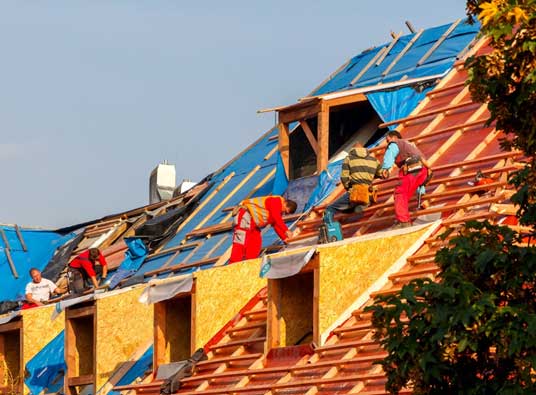 When a roof can be repaired, we repaired it, because we don't think the customer should undergo a costly replacement without good reason. This honesty and integrity is present in everything that we do, which is why our customers trust us.
Here are two more reasons to work with us:
We're Your Neighbors
We are a local company, and we've experienced the same weather, circumstances, and even problems that you do. We're familiar with the weather elements that affect your home. This depth of knowledge allows us to communicate and work with you much more effectively. That's why it pays to hire local roofers in St. Louis, MO. We know what will work best for your home.
We Take Pride in Our Reputation
Reputation is the lifeblood of any local company, because word travels fast and people remember the quality of work. We always make sure that our customers are completely satisfied at the end of every project because we want to earn their trust and loyalty. For instance, Bill & Sharon L. state that our crew, "was extremely proficient and professional and you could tell they took pride in their work.
Tim K. and Vera F. were impressed with our exceptional work on their roof. Other customers noted our clean up, workmanship, and courtesy. We aim for professionalism, efficiency, and quality in what we do, and our reputation as a recognized roofing company in St. Louis, MO reflects that. We don't just meet your expectations; we exceed them.
Howard Roofing & Home Improvements & Home Improvements' mission is to enhance and protect the homes of our neighbors. That's why we use only the first-class products and employ only the most skilled craftsmen. As a fully licensed, insured, and certified contractor, we can offer you industry leading warranties and the peace of mind you get when working with a qualified professional. We bring over 40 years' worth of knowledge and expertise in every project we undertake.
Give us a call if you would like to learn more about our products and services.