Your commercial property is a place you want to keep safe all year round. With the right type of roof, you can protect this valuable possession from the elements. That's why you have to be picky when it comes to the right material for your business.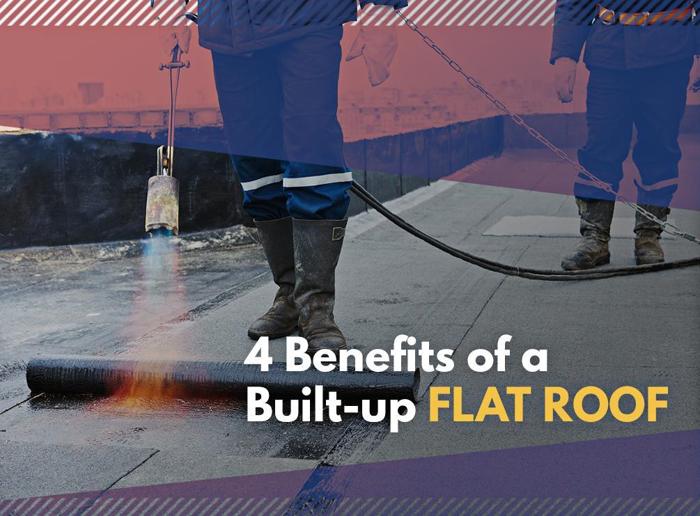 For business establishments, one of the most popular material is built-up roofing. It has a multi-layer bitumen surface that can withstand harsh weather conditions. Howard Roofing and Home Improvements, the area's premier commercial and residential roofing contractor, explains the benefits of this kind of roof.
1. Superior Protection
Since built-up roofing is composed of several layers of bitumen, it creates a water-resistant barrier that can keep your property in good shape. You can count on our team to ensure proper installation for peak performance.
2. Thermal Efficiency
Built-up roofing can help you save money in the long term when it comes to your heating and cooling costs. Due to its exceptional heat reduction properties, it keeps interior spaces comfortable.
3. Fire and Uplift Resistance
This type of roofing meets strict fire and uplift resistance requirements. It is tested by Underwriters Laboratories and FM Approvals to achieve the high standards of the roofing industry.
4. Economical
Built-up roofing systems are some of the best choices when you're looking for options that will fit your budget. They can also provide long-lasting protection, so you won't have to worry about replacement anytime soon.
At Howard Roofing & Home Improvements, we provide excellent, heavy-duty commercial roofing materials, from built-up roofing to modified bitumen. We'll help you choose the right material based on your preferences. Our team will also work closely with you for a successful roofing project. Call us today at (636) 296-1057 to learn more about our products and services. We serve residents of St Louis and other nearby areas in MO.