When it comes to repairing torn flashing or replacing water-damaged asphalt shingle roofs, it is important to work with an experienced roofing contractor who can deliver excellent results in a timely manner. While there are a lot of reputable companies out there, there are also scheming roofers who are willing to lie to make a quick buck. Here are four common lies that roofers tell their customers to sell a new roof.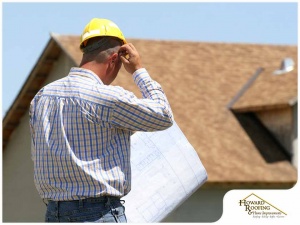 1. "The roof has a lifetime warranty."
Most asphalt roofing shingles come with a limited lifetime warranty. A basic manufacturer's warranty covers defects in roofing materials and often lasts for 25 to 30 years, at best. However, it is also helpful to know the workmanship warranty provided by the installer. A five-year warranty is recommended since it is an all-inclusive warranty that usually addresses minor issues.
2. "I was fixing a roof in the neighborhood and noticed the storm damage on your roof."
There are times when wind-related problems are quite easy to detect, especially when shingles have blown off and a large section of the roof is affected. However, other forms of roof damage require a thorough visual inspection in order to determine the root cause. Before you let a roofing contractor work on your roof, be sure to look for a company-owned truck, proper attire and business card.
3. "All of our men are qualified roofers."
Most of the time, roofing teams consist of a few actual roofers and mostly general laborers. It is critical to not only hire qualified roofers but also installers that are certified to install the product or brand that is being used.
4. "Our price is all-inclusive."
Some companies will offer an extremely low bid in order to attract customers. Once they are committed, they will inform the homeowner that the initial price was only for a basic package. To avoid this, make sure to have a contract that details the estimate of material cost, labor cost and disposal cost.
For roof repair and roof replacement services in Belleville, IL and the surrounding cities, look no further than Howard Roofing & Home Improvements. Our certified professionals aim to provide the comfort and efficiency you deserve through industry-leading products and outstanding customer service. Call us today at (636) 251-5573 or fill out our contact form to request a free, no-obligation estimate.