If you are in search of a cost-effective roofing solution, Howard Roofing recommends asphalt shingles. They remain the most popular choice for residential roofing in St. Louis, MO, as they offer lasting protection, comfort, and beauty for your home. Furthermore, they are easy to install and maintain.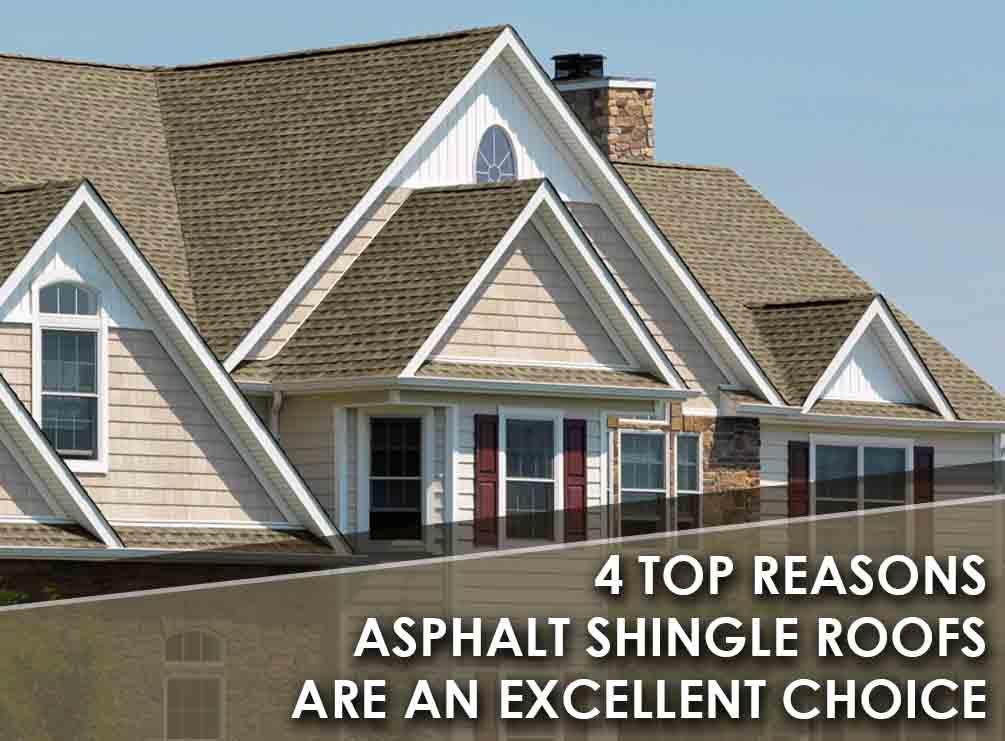 Let Howard Roofing share the four top reasons they are an excellent choice:
They Offer Excellent Performance. Thanks to advancements, asphalt shingles offer superior performance. For instance, GAF® features an Advanced Protection® technology so they can withstand rough conditions. With excellent toughness, wind uplift resistance, and flexibility, they will remain efficient through the years. Depending on the grade, asphalt shingles can last up to 30 years. Aside from GAF, Howard Roofing also offers CertainTeed® and Owens Corning® brands to meet your needs.

They Have the Best Life-Cycle Cost. Compared to other roofing materials, asphalt shingles cost less to install, repair, maintain, replace, and dispose. With their durability and longevity combined, this makes them an excellent cost-efficient option.

They are Versatile. Asphalt shingles roofing in St. Louis, MO, have no problem blending in various architectural styles due to their versatility. In fact, they can mimic the genuine look of wood, tile, cedar shakes, or slate. With a wide array of colors, textures, and styles available, they can spruce up your home in no time and boost its curb appeal.

They are Environment-Friendly. Asphalt shingles can help reduce landfill waste since they are recyclable. After the end of their service life, they can be used in new roads. By investing in these materials, you can contribute toward a better environment.
Look no further than Howard Roofing, the specialist in residential and commercial roofing in St. Louis, MO, for all your needs. We offer an extensive range of roofing products that will enhance your home's protection and visual appeal. With over 45 years in the industry, we can help you determine the best solution that will satisfy your requirements. Call us today at (636) 296-1057 or fill out our contact form to get a free quote.