Your roof is a big investment as it makes up to 40% of your home's exterior. Picking the right shingle color improves the overall curb appeal of your home.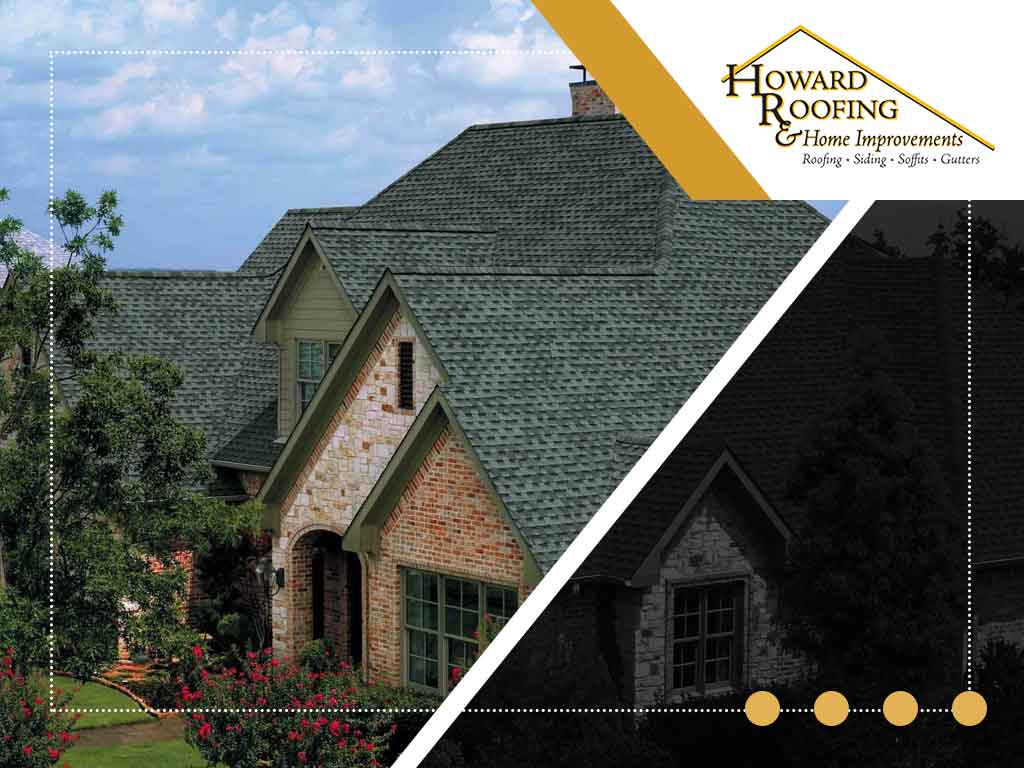 In this post, your trusted local roofing contractor, Howard Roofing & Home Improvements & Home improvements, shares some tips for picking the best color of asphalt shingles for your home.
1. Contrast
An exterior with complementing colors looks visually appealing. Your roof color should contrast with the color of the siding to create depth and dimension. Dark shingles would look good on light-colored siding. For example, brown shingles work well with beige or white siding.
You can also match the color of your roof to tones similar to the window shutters, accent trim or front door for cohesiveness.
2. Color Blends
Asphalt shingle roofs are either solid colors or blends. Solid colors are plain and show no variation while blends have various tones. Color blends look best on plain siding as varied roof colors can make your exterior look more balanced and interesting.
Choose a solid roof color if your siding comes in multiple shades. Picking patterned roofing for your patterned siding creates too much 'noise' for your home and in a bad way.
3. Visual Balance and Emphasis
Dark colors are used for emphasis while light colors create space.
In multi-level homes, dark shingles balance the height of the house. However, it can look dominating on single-story homes. Medium colors work best with ranch homes.
4. Your Home's Architecture and Location
Deep forest green shingles work well on wood-sided homes located among trees. Create a nautical look on a white house with red trim by using a blue roof. Dark-colored roofs or blends complete the grand look of traditional slated homes.
5. Climate Characteristics in Your Area
It helps to know that dark colors absorb more heat while light colors reflect it.
Dark shingles are more appropriate for areas with cool climates because their heat-retention properties melt snow and ice faster. Light shingles can help you save on energy costs if you live in a place with a warm climate.
Talk to a Trusted Roofing Contractor
Make the most of your investment by choosing a trusted and experienced contractor for your roofing project, like Howard Roofing & Home Improvements & Home Improvements. We are the area's leading provider of roof repair and replacement services. Call us at (636) 296-1057 or complete our online form for a free estimate. We serve clients in Belleville, IL.