As North America's largest manufacturer of roofing materials, accessories and related products, it's not surprising why many a local roofing contractor would choose GAF® over its competitors. GAF roofing systems extend farther than simply designing and producing shakes and shingles. Their engineers and designers view the roof holistically, which means they put the same amount of quality and commitment to the accessories that make the roof work as they do on the shingles themselves. This includes a line of high-quality hip and ridge cap products that can help protect the most vulnerable parts of your roof from external damage.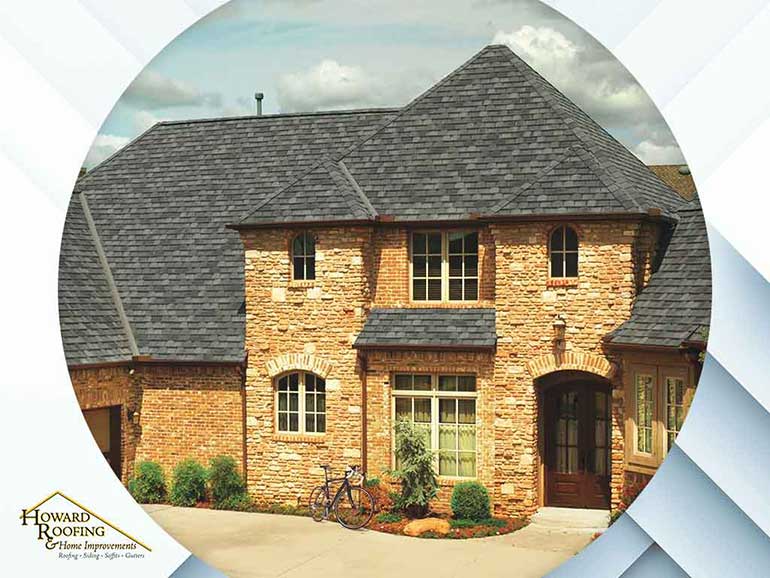 Let our roofing specialists at Howard Roofing & Home Improvements walk you through the top Premium Hip and Ridge Cap Shingles GAF has to offer: Timbertex®, TimberCrest™ and Ridglass®.
Timbertex®
Timbertex offers excellent protection at a reasonable price. This ridge cap is 195% thicker than regular shingles, ideal for some of Missouri's extreme weather and making it the number one choice for both roofers and homeowners alike. The tabs themselves are 8" longer compared to other tabs, giving your roof that perfect finished look you want.
TimberCrest™
Now you can protect your modified bitumen shingles with matching ridge caps from GAF's premium TimberCrest line. These ridge caps are part of the GAF Lifetime Roofing system and are designed to match the colors, patterns and textures of GAF SBS-Modified roofing systems.
Ridglass®
Ridglass ups the toughness factor of regular asphalt shingle ridge caps by a considerable amount. These protective caps are specifically engineered to withstand high-stress areas in a roofing assembly. Ridglass Premium Ridge Caps also fulfills the requirements necessary for GAF Lifetime Roofing systems.
Get the best roofing products only at Howard Roofing & Home Improvements, your trusted local provider of roofing, siding and exterior remodeling services. Call us today at (636) 296-1057 or fill out our online contact form to schedule a no-obligation in-home consultation. We serve St. Charles, MO, as well as all surrounding areas.