A roof is one thing that every building has in common. It is also the largest component that goes through a replacement at least once during the life span of most structures, opening up opportunities for a green retrofit. That's why the roofing industry is one of the great pivotal points through which building owners can push for sustainability.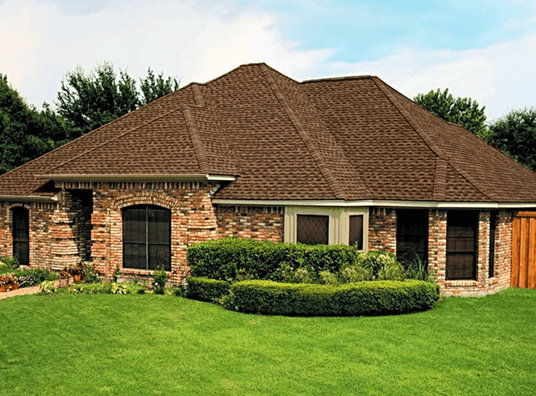 Howard Roofing, the top roofing company in St. Louis, MO, is proud to partner with industry leaders, GAF® and CertainTeed® to contribute to a healthier environment. Here's how these brands are making giant strides in this regard:
GAF Sustainability Program
GAF has been exploring and developing the standards for sustainable roofing products for well over a decade. The company is popular in the industry for its flagship product, Graphic Timberline asphalt shingles, which became the first ENERGY STAR® rated shingles in 2001. It is also the front-runner for the UL's Landfill Waste Diversion claim validation program, also known as "Zero Waste" validation.
Under GAF's commercial roofing division, its TPO roofing (thermoplastic polyolefin), takes the cake for green performance. The white reflective surface helps to lower cooling costs in the building. We provide a full line up of GAF products for your roofing in St. Louis, MO. As such, you can also contribute to a better environment by working with us today.
CertainTeed Sustainable Products
The company reinforces sustainability to the very core of its corporate culture. It has a Sustainable Product Development program, making use of pre- and post-consumer recycled content including slag, stone granules, corrugated mixed paper, and sludge. Not only does this reduce landfill waste, but it also cuts down on the release of greenhouse gases. In 2012, it also received a score of 95/100 for displaying leadership and drive to continue to reduce carbon footprint.
Our partnership with these companies have consistently set us apart as the top roofers in St. Louis, MO. In addition, we are able to offer some of the best warranties in the industry for your peace of mind.
We will work with you from start to finish to install the best roofing system for your home or commercial property. Call us today at (636) 333-1690 or fill out our request form for a free quote on your roofing needs.