Being a commercial business owner entails more than just taking care of the day-to-day business. It also means having to take care of your building. In this regard, you can't afford to neglect maintenance. Roofing leaks are the result of neglecting maintenance tasks; fail to tend to these tasks and your building could get compromised.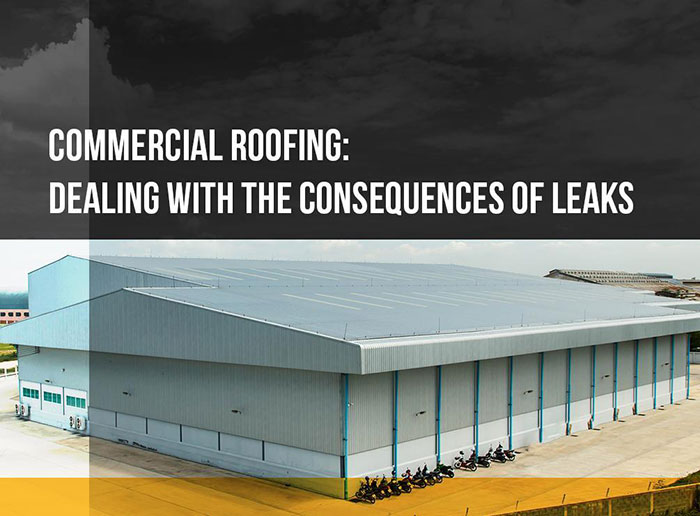 Here are some helpful tips to address the consequences of roofing leaks.
Premature Aging
Constant leaks have a way of reducing your roofing system's lifespan. As a business owner, you'll want to get the most mileage out of your roof as you can. We can help you achieve this by giving your roof a thorough inspection and addressing the leaks in question so you won't have them again.
Falling Tiles
Missing tiles on your building's roof can be an eyesore. What's worse is that falling tiles can even cause further damage to your structure and valuables.
Wet Insulation
Wet insulation can compromise your commercial roofing as well as the building's overall efficiency. Avoid this by consulting your trusted contractor to keep your building water and weather tight through the seasons.
Mold and Insect Infestation
Wet insulation can also turn your building into a breeding ground for mold and insects. Mold and bacteria are serious health hazards you shouldn't take lightly. Furthermore, the presence of nasty insects can cause your tenants to bail. What's left is an empty space—except for mold and critters.
When there aren't any leaks, you won't have to deal with the problems they cause. Always look for the cause when tackling problems in your roof. A good roofing contractor can help you prevent these otherwise avoidable problems.
Whether it's commercial or residential roofing, Howard Roofing and Home Improvements is the roofer you can always depend on. With us, your project will go without a hitch. We serve various areas in Missouri, including St. Louis, MO. Call us today at (636) 296-1057 and get a free quote.