As a significant component of your home, it's important to keep your roof healthy to withstand rough weather conditions. In case you notice a problem, you can rely on Howard Roofing for a prompt roof repair in Belleville, IL. We can help you address these common roofing issues: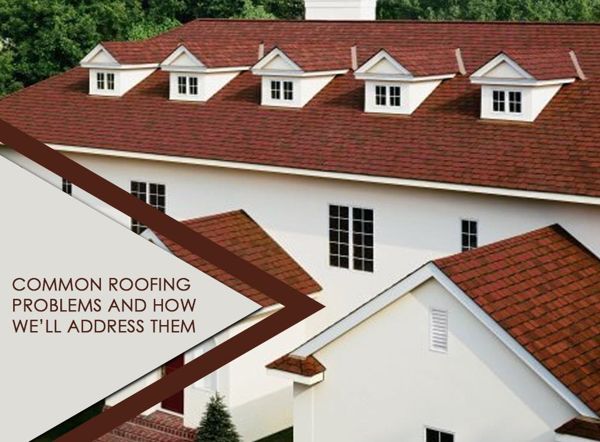 Leaks
Small gaps, cracked flashings, damaged vents, and improperly sealed valleys are some of the causes of roofs leaks. Even if it is just a small leak, it's important that you address it immediately to prevent from becoming a major problem. Otherwise, this will compromise your home's protection and energy efficiency.
With a variety of factors that causes leaks, it requires an expert eye to locate the original source. We'll perform a thorough inspection on your roof and assess its overall condition. This allows us to make the necessary repairs to maintain its best shape.
Missing/Damaged Shingles
Harsh weather can take its toll on your asphalt shingles. Due to humidity, the excess moisture may cause your roofing underlayment to wrinkle and your wood deck to shift. This causes your shingles to buckle. Furthermore, severe storms can blow them off and make your home more susceptible to the elements.
We can replace the damaged and missing shingles if your entire roof is still in good condition. However, if your roof is already old and beyond repair, we will recommend a replacement to optimize your home's protection. We offer CertainTeed's top-of-the-line asphalt shingle roofs in Belleville, IL, that feature excellent performance and beauty.
Clogged Gutters
Gutters protect your home by channeling rainwater away from your premises. However, they easily get congested with debris due to their open nature. This allows water to back up and seep into the edges of your roof. Eventually, this can rot your materials.
Gutters require regular cleaning to maintain their functionality, but doing it on your own can compromise your safety. This is where our Gutter Shelter™ can help you. It will block debris out to keep your gutters clog-free. With a healthy gutter system, you can prevent your roof to prematurely wear.
You can rely on Howard Roofing, the expert in roofing in Belleville, IL. With our vast experience, we know the best ways to maintain your roof's efficiency until the end of its service life. Call us at (636) 296-1057 or complete our form to learn more about our services.