Skylights help increase the energy efficiency of homes by providing evenly distributed natural lighting and ventilation. A recent study suggests that they can give three times more light than vertical windows.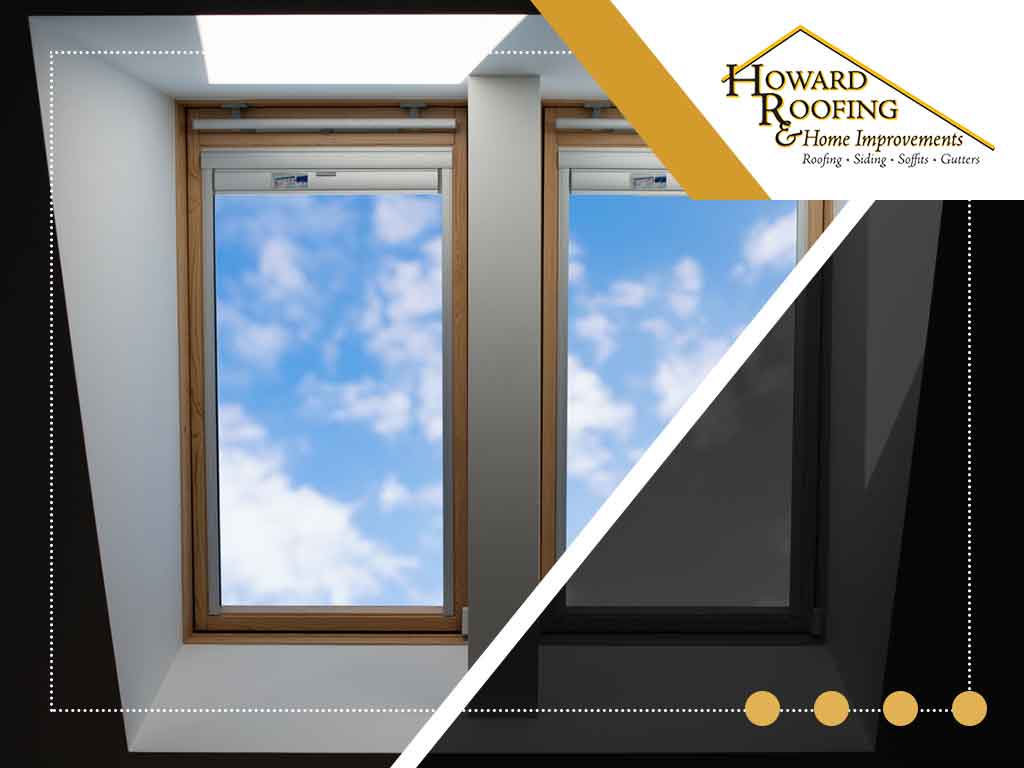 In this post, your local roofing company, Howard Roofing & Home Improvements discusses different types of skylights and tips for choosing one that fits your home.
1. Fixed Skylight
It's one of the most popular types of skylight which can't be opened for ventilation. Fixed skylights are usually used in low-lit places like stairwells and attics.
2. Curb-Mounted Skylights
This is the simplest type of skylight and can be used in any room. It's a great option for preventing leaks and it's available in various sizes.
3. Ventilated Skylight
This skylight serves different purposes. It's both a source of light and air ventilation. It helps in removing excess moisture and allows fresh air into the room, making it perfect for kitchens and bathrooms.
4. Tubular Skylight
Tubular skylights are the best choice if your roofing system doesn't have enough space for a fixed or ventilated skylight. They are compact tubes that provide natural light to residential and commercial establishments.
5. Pyramid Skylight
This type of skylight is a top choice for flat roof and it's available on various slopes or pitches. Usually, it has a square opening, pyramid shape and four sides.
6. Custom Skylight
Custom skylights are installed on roofs that can't accommodate the common type of skylights. Unlike the usual skylights that come in boxes and tubes, this one is specially designed. It can be of any geometric shape and size and can be customized depending on what your building requires.
Choosing the Right Skylight
In selecting a skylight type, consider if its function is to bring in more light or to just to increase your home's appeal.
Modern skylights have coatings to control heat and UV radiation. Choose glazing that's more suitable for the function of your skylight.
Good positioning is important to avoid too much UV exposure. Take into consideration the size and shape of the room. Decide if you want a non-operating fixed skylight or a vented skylight that can be opened manually or via remote.
Choose reliable roofers that offer quality skylights and provide good warranties like Howard Roofing & Home Improvements. We are your leading provider of roofing and siding services. Call us at (636) 333-1690 or complete our online form for a free estimate. We work with homeowners in St. Louis, MO.