Your roof plays a key role in protecting your home. However, it will only offer its peak performance with proper installation. With that in mind, it's important to choose the right roofing contractor in St. Charles, MO, with proven reputation and record. A smooth and professional service ensures that your roof remains in best shape.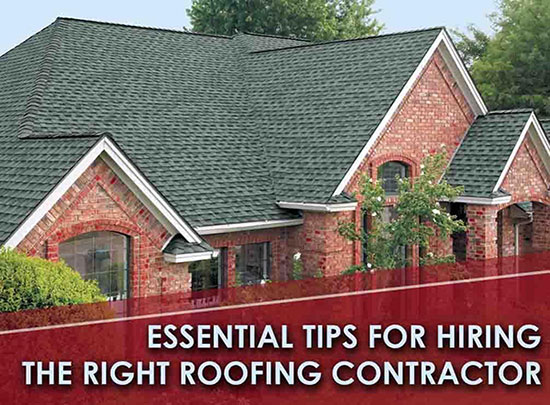 Here are significant tips to help you narrow your options:
Confirm Their Credentials – Always make sure that you're hiring a roofing contractor who is licensed and insured. This proves that they are compliant with industry and government standards in providing services. In addition, this will protect you from any liability in case of a workplace mishap. Howard Roofing takes pride in meeting all these aspects, so you can trust us for all your roofing concerns. You can check our licensing and insurance in our website.
Verify Their Certifications – This will determine your contractor's level of expertise. Most roofing manufacturers today have strict standards that contractors must follow before they get certified. Some of the requirements include years of experience, remarkable business reviews, and good community standing. As one of the top roofers in St. Charles, MO, Howard Roofing is fully certified by some of the leading brands like GAF®, Owens Corning®, CertainTeed®. You can count on us for quality roof installation.
Check Their Customer Feedback – Ask for your contractor's referrals and photos of their previous work. You may also check their reviews in Better Business Bureau (BBB). This will let you know how they handled all their client's concerns.
Scrutinize Their Warranties – Aside from warranties that come with your roofing products, it's always best if your contractor has a warranty of their own. This ensures that you'll receive the highest quality of service possible. At Howard Roofing, we back your projects with a 15-year workmanship warranty. This covers our labor, so rest assured that you'll remain protected in case a problem arises.
You can rely on us for exceptional roofing in St. Charles, MO. With over 45 years of experience, we know the best solutions to optimize your home's protection, comfort, and beauty. We will work closely with you throughout your project so we can meet your needs. Call us today at (636) 296-1057 or complete our form for a free quote.