Why is it beneficial to hire local roofers? You can certainly hire a contractor from a national company and assume that they do a better job, but that's not always the case. Though local roofing contractors often compete with their national competitors when it comes to roofing repair and replacement jobs, they may edge out the competition with lots of great benefits.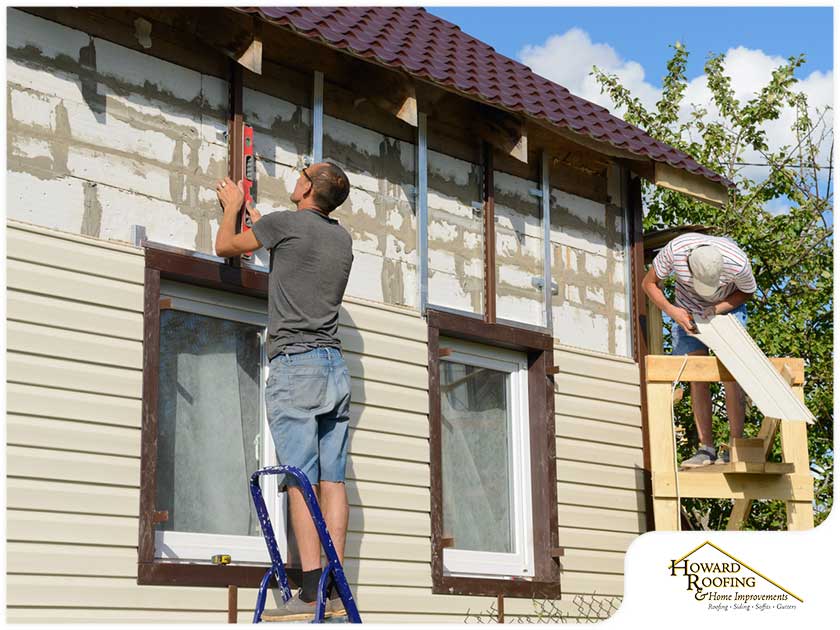 Personal Ties to the Community
If you consider hiring a local contractor, they'll take on your project with a more personal approach. With a national company, you're unlikely to hear the same voice twice over the phone, since they'll only want information on what needs to be done with the roof of your home. Then they'll pass on the information to a designated contractor who's available near your area.
With a local roofing contractor, you'll most likely hear the same voice every time you call. They'll even remember you even after they've done the job. You'll become one of the personal connections a trusted local company has to the community, and it's one of the biggest benefits only a local contractor can offer. You'll immediately notice that your hired local contractor has your project as their top priority which only shows that you, as a customer, matter to them.
Reliability in Emergencies
When a severe storm suddenly passes over and your roof has suffered a serious amount of damage, you won't think twice to have it repaired immediately. In this type of situation, you need to stay calm and think of who's capable of repairing your roof quickly and efficiently.
In this type of situation, would you hire a national contractor? If so, then that means your request will first go through a chain of procedures and people before they instruct a nearby contractor to accept your job. But with a local roofing contractor instead, they're usually just a phone call away. This means they'll immediately come over, assess your roof's damage, and proceed with the emergency repairs.
Personal Ties to Other Local Contractors
Let's say you have water leaking through your roof and into your attic. The leak is so bad that it even damages some of the electrical wiring. In this situation, not only would you need someone to fix your roof and replace some of the drywall, but also an electrician who's capable of doing the necessary rewiring.
Had you hired a national company to fix your problem, they'll likely waste their time trying to find someone in the local area to do the work. But with a local contractor, they'll use their contacts to find someone who can do the urgent electrical repairs at a reasonable price. The job gets done faster and your roofing project is completed with all the issues resolved.
When it comes to excellent roofing repair and replacement services, only consider hiring the best roofing company in the area. Call Howard Roofing & Home Improvements today at (636) 296-1057, or you can also contact us through our convenient online form. We serve St. Charles and neighboring MO areas.