In addition to the roof, the siding is another line of defense for your home and one of the major players that contribute to your property's overall aesthetic appeal. However, what some homeowners don't know is that siding can actually help you improve your home's energy efficiency, allowing you to save a significant amount on your energy bills every month. But how exactly does that happen?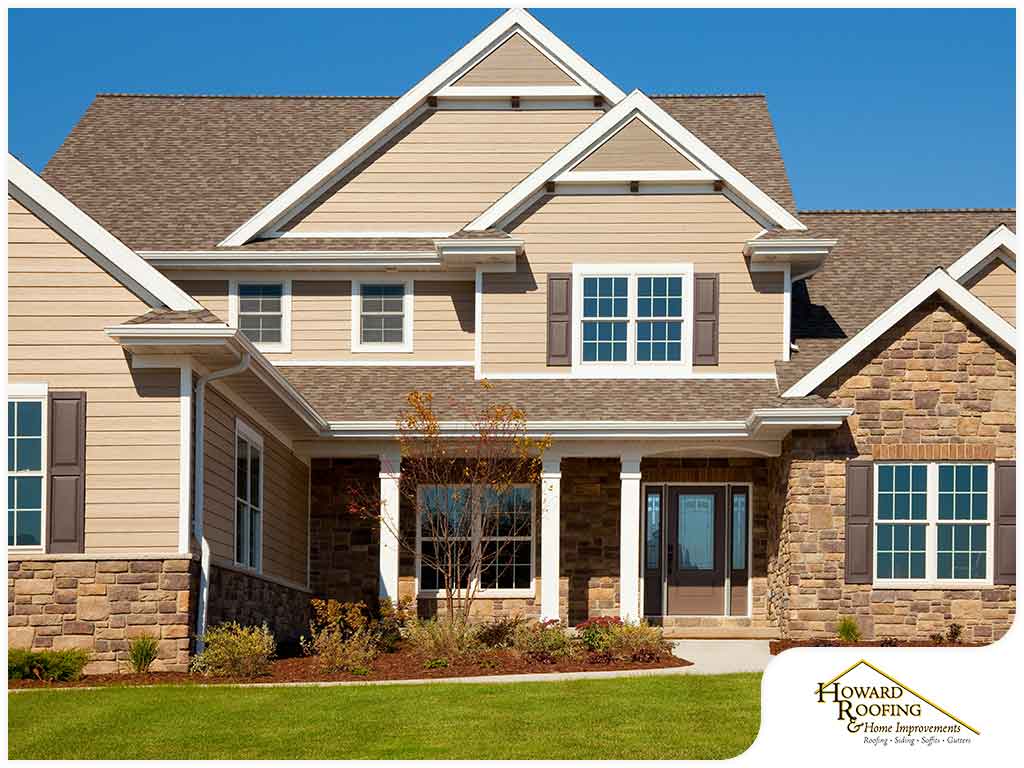 Read on as our roofers and siding installation experts from Howard Roofing & Home Improvement tell you how a siding replacement project can improve your home's energy efficiency.
How Siding Can Improve Energy Efficiency
While it's true that no siding material can guarantee complete energy efficiency for any home, under the right circumstances, and with the correct installation procedures, new siding can still help you save a lot of money every month. This is because worn down, broken and overused siding can easily leave gaps in your home's insulation.
According to roofing and siding experts, installing new siding alongside rigid foam insulation can enhance your home's overall energy efficiency capabilities. This is because rigid foam insulation can create a house-wide membrane that can restrict airflow in your home's walls, improving its cooling and heating efficiency. However, keep in mind that while those are good things to have in your siding, they aren't the only things you need to look for as well. You'll also have to look at the R-value.
The R-Value
If you're looking to improve your home's energy efficiency via the siding, you'll also need to look at the material's R-value. Experts suggest that you install a siding that has an energy efficiency of at least R-13, which is the R-value required by building codes and can be seen in most siding materials such as steel, vinyl, and aluminum. However, if R-13 isn't enough for you, it is possible to install siding with higher values such as R-15 and R-18 for better energy efficiency.
Make your search for a siding and roofing contractor easier by turning to Howard Roofing & Home Improvement, the area's number one expert in roof repair and siding replacement services. Give us a call at (636) 333-1690 or fill out our contact form to request a FREE quote. We serve homeowners in St. Charles, MO, and other nearby areas.