A successful remodeling project is an accomplishment worthy of a celebration. After all, getting a remodeling project started took a great deal of planning and financial handling. In this blog, roof repair contractor Howard Roofing & Home Improvements shares the ways to celebrate the completion of your remodeling project.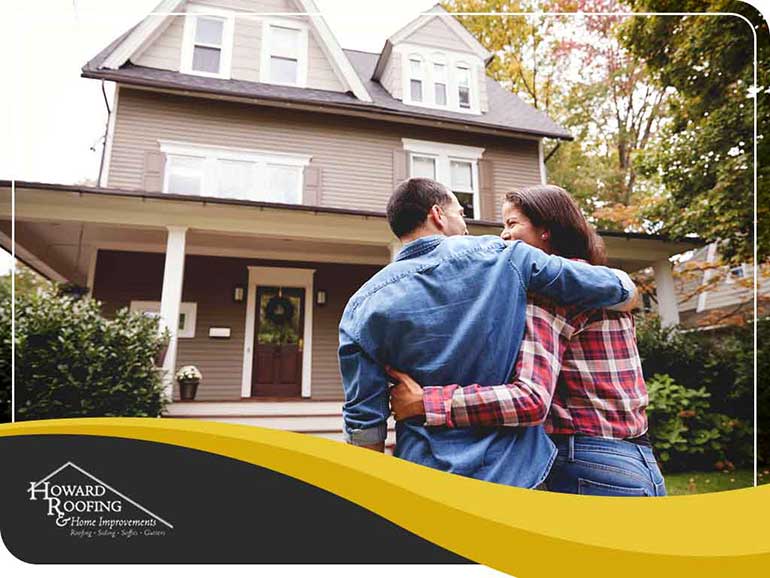 Throw a Party
The best way to show off your completed project is by getting friends and family to come over as soon as the work is done. Give your guests a quick tour of your home's new features while catching up. You can make the party as intimate or as inclusive as you want. In fact, you can plan your party in advance once you have a confirmed completion date. If you have a friend or family member who loves to plan parties, put their talents to good use by having them oversee celebratory arrangements while you oversee the project to completion.
Have a Glass of Wine
Perhaps you want a quieter moment to take in the fact that you have, indeed, overseen a remodeling project from end to end. If you've had new asphalt shingle roofs installed, take the time to admire your installer's handiwork and appreciate the years of comfort it will bring. If a new deck and hot tub is part of your remodeling project, enjoy a glass of wine while testing out the features of your new hot tub.
Take Pictures
One of the fun things that you can do while overseeing a remodeling project is taking before-and-after pictures. If you're planning on posting photos of your home's interior to your social media accounts, be selective of your audience. Making these photos available to the public can give strangers a virtual tour of your home.
Set the Next Phase in Motion
You can begin planning for your next remodeling phase immediately, however it should never get in the way of your enjoyment. Once you have finished your remodeling project, it can make visualizing what the next phase should look like.
Howard Roofing & Home Improvements is your leading provider of roofing services. Give us a call at (636) 296-1057 or fill out our contact form. We serve customers in Belleville, IL, and the surrounding areas.