One of the most common reasons for roof repair is when blisters form on asphalt shingles. These blisters look similar to hail damage but are addressed differently. In this blog, Howard Roofing & Home Improvements takes a look at what causes such blisters and what can be done to prevent them.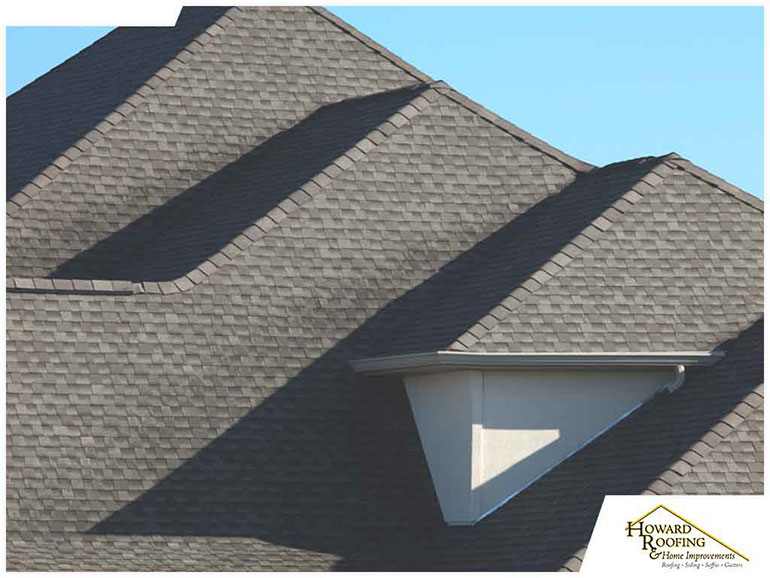 What Causes Blisters on Asphalt Shingles?
Asphalt shingles are typically made of an asphalt-soaked backing material, which can either be made of recycled paper ("organic" shingles) or fiberglass. A layer of granules is then embedded on the asphalt. This layer is what most people see, imbued with the roofing colors, as well as other features such as UV protection and resistance to algae. Sometimes, factory errors result in trapped moisture in the asphalt layer. As the roof gets exposed to the sun, pockets of moisture expand, resulting in blisters.
Poor attic ventilation can also cause blisters on asphalt shingle roofs. The heat from the attic can raise the roof deck temperature to the point where blisters form on top. As a side note, poor attic ventilation is also the cause behind ice dam formation, which is why we proper attic ventilation is an important part of every residential roofing system.
How to Prevent Asphalt Shingle Blisters
Asphalt shingle blisters are more likely to happen to old roofing systems. Today's manufacturers have stringent quality standards that moisture getting trapped in the asphalt shingles is rare. If you have had your roof replaced in the past decade, you shouldn't worry. Factory defects are usually covered by the manufacturer's material warranty coverage.
Attic ventilation, on the other hand, is definitely something that you should have addressed by a roofing professional. The roof ridge should have matching intake vents at the soffit. Since and moist air tends to rise, attic airflow moves upward. Clean and properly-sized soffits should encourage proper airflow and allow heat and moisture to vent out. Large roofs may require exhaust fans. Consider buying solar-powered exhaust fans to ensure proper airflow without impacting your energy consumption. Ultimately, you should be safe from roofing blisters as long as the roof is properly ventilated.
[company_phone] is your leading provider of roofing services. Give us a call at (636) 296-1057 or fill out our contact form. We serve customers in Belleville, IL, and surrounding areas.