Once you've selected a trustworthy siding and roofing company for your home remodeling project, the first step usually involves a thorough discussion with the contractor to decide on the type of materials to be used and the style of your brand new exterior. When it comes to siding choices, there are dozens of products to choose from. It's very easy to get overwhelmed, especially if you have no idea about the pros and cons of any of them.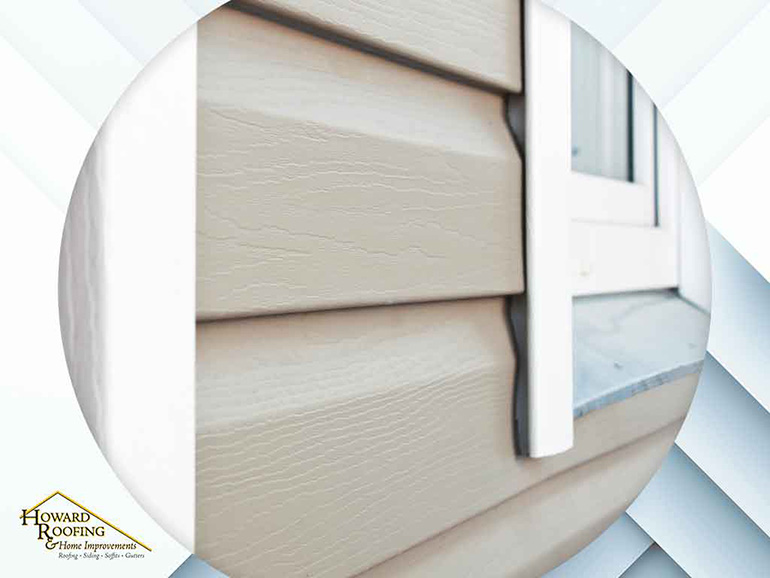 Read on as our professionals at Howard Roofing & Home Improvements discuss a few of the most common siding types there are to help you find the right option for your home.
Horizontal Siding
This type of siding is also known as clapboards or clapboard siding. The design itself is straightforward, often using long broad planks slightly overlapped at their top and bottom edges to cover the entirety of your wall. The style is simple and is often recommended by roofers to balance out the heavy patterns from shingle or shake roofs. There are variations to the traditional clapboard look, such as Dutch lap siding and beaded siding, if you're not keen on an overly plain design.
Vertical Siding
Board and batten siding is one of the most popular vertical siding options available today. This design evokes a rustic aesthetic reminiscent of barns and farmhouses. Modern innovations have expanded its use to residential buildings and it offers an equally clean and organized look as its horizontal cousins.
Shakes and Shingles
Shakes and shingles are not exclusive to roofing systems. Siding options can make use of these patterns for a more intricately crafted home. This style of siding works very well with solid and flat-colored roofing materials. Choose a siding design that's more or less in the opposite direction of your roof, to provide good contrast on the overall visual appeal of your home.
At Howard Roofing & Home Improvements, we are the area's leading provider of exterior remodeling products, including siding, roofing, gutters and more. Call us today at (636) 296-1057 or fill out our online contact form to schedule a no-obligation in-home consultation and request a free quote. We serve homeowners in St. Louis, MO.