CertainTeed® changed the landscape of asphalt shingle roofs forever with their Landmark® series. Today, they are set to take things up a notch with the Landmark® PRO residential roofing system. Made to be even h2er and more durable than its predecessor, Landmark PRO is the roof you need for when you want a good balance of toughness and visual appeal.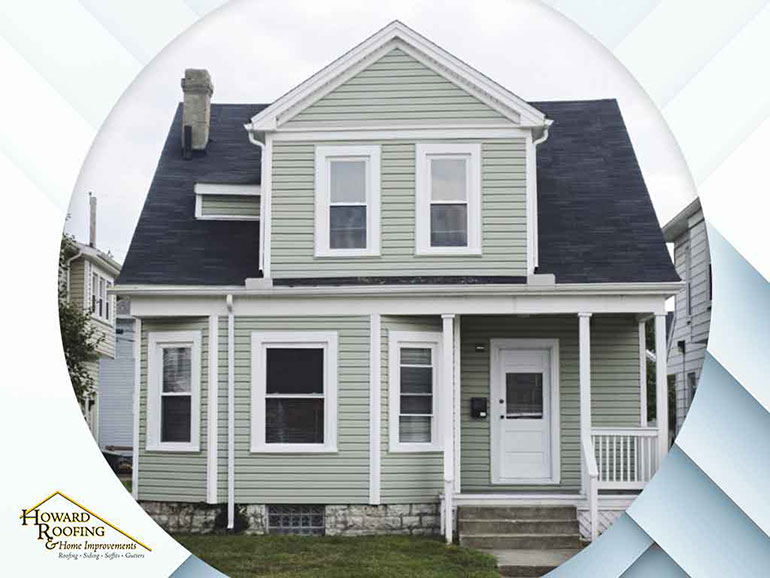 Let our exterior remodeling experts at Howard Roofing & Home Improvements show you the many advantages of this superior roofing product.
The CertainTeed Brand Promise
With Landmark PRO, you're not just getting a new roofing system, you're also getting the peace-of-mind backed by over 100 years of industry experience, expertise and excellence. All Landmark PRO products come with CertainTeed's limited lifetime warranty, more evidence of how much faith we have on the quality of our roofs. Our promise sets us apart from our competitors as we are the only ones to offer a lifetime transferable warranty on all residential systems.
Engineered for Performance
Landmark PRO shingles meet all UL-certification standards for fire, wind and impact damage. The shingles themselves are built with a two-piece fiberglass laminated base, designed to closely resemble in appearance a true wood shake. The system comes with its own starter, hip and ridge cap accessories for complete coverage and protection of your roofing system.
Minimal Maintenance
CertainTeed has found new and innovative ways to fight common roofing issues and make sure you're not wasting money on frequent roof repair jobs. Landmark PRO roofs are warrantied to withstand over 115 mph winds. With CertainTeed Starter and Ridge Cap Shingles, the whole system can survive up to 130 mph. Additionally, algae and streaking are both covered by our limited warranty so you don't have to worry about your roof losing its luster.
Get the CertainTeed Landmark and Landmark PRO roofing systems only from our professionals at Howard Roofing & Home Improvements, your number one local provider of exterior remodeling products and services. Call us today at (636) 296-1057 or fill out our online contact form to schedule a no-obligation in-home consultation and request a free quote. We serve homeowners in Belleville, IL, and in all neighboring areas.