It's essential to consider cartain factors when hiring a roofing contractor, including their license and insurance. One of the most important factors that many people fail to look into, however, is the feedback the contractor has received from former clients.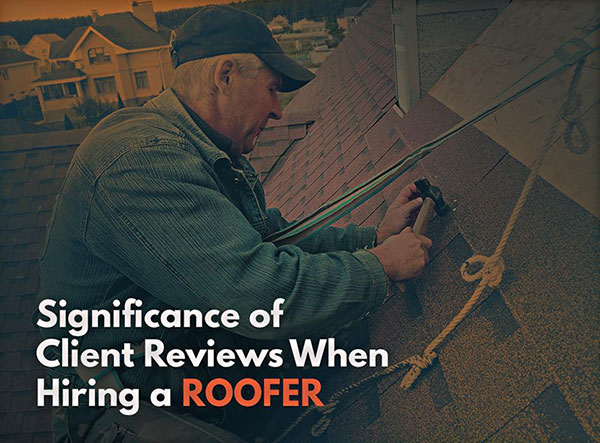 Client reviews play an important role in determining everything from which company to hire to what store to buy from. The testimonials from customers who've had previous experiences with a roofing company can give you an idea of which one may be more qualified than the rest.
Here are a few examples of reviews that several clients have left on the Howard Roofing and Home Improvements website:
"I was glad my insurance company recommended Howard roofing and they did the very nice job in one day; we even had people stop by and ask what type of shingles they were and who did it. Great job."
5 Stars
February 8, 2017
"Thank you very much for your excellent work! We love the new siding. The guys were very professional. It's such a relief to have the back stringer board fixed as well. Seeing things that needed made right and taking care of them affordably and professionally was a great side benefit of choosing you all. I don't expect any issues with leaking once we get a rain storm, but hopefully I can call you if we do."
5 Stars
January 25, 2017
Howard Roofing & Home Improvements explains why client reviews are necessary.
The Importance of Client Feedback
Scouting for the perfect roofing contractor for your next project can be challenging when you are a newbie. That's where client reviews can help you. You can get a glimpse of how the company has handled past projects by reading the comments and reviews.
In the Local Consumer Review Survey 2017, researchers found out that 85% of consumers trust online reviews as much as personal recommendations. They also concluded that 73% of consumers have more faith in companies with positive feedback.
The Positive Remarks We Have Received
Our company has been serving homes since the 1960s, so rest assured your roofing endeavor will be successful. We have also partnered with CertainTeed® to deliver heavy-duty products that can stand the test of time. Additionally, we carry their strong warranties.
Throughout the years, we have been receiving many uplifting comments from our clients. We have been lauded for our resilience to finish any roofing task even in a time crunch. Our crew has also received praise for their professional management of any project.
Howard Roofing and Home Improvements, the area's premier roofer, provides exceptional roofing products and services to satisfy your needs. Our team of experts guarantees proper installation of the new system to help safeguard your home from harsh weather conditions.
We'll also help you pick the right roofing material that fits the architectural requirement of your home. Call us today at (636) 296-1057. We serve residents of St Louis and other nearby communities.