A typical siding replacement project utilizes one type of siding material, and it often leads to stunning results. You can, however, get more complex and interesting results by combining two different siding materials and profiles. In this blog, local roofing company Howard Roofing & Home Improvements shares expert tips on how to achieve this effect on your own home.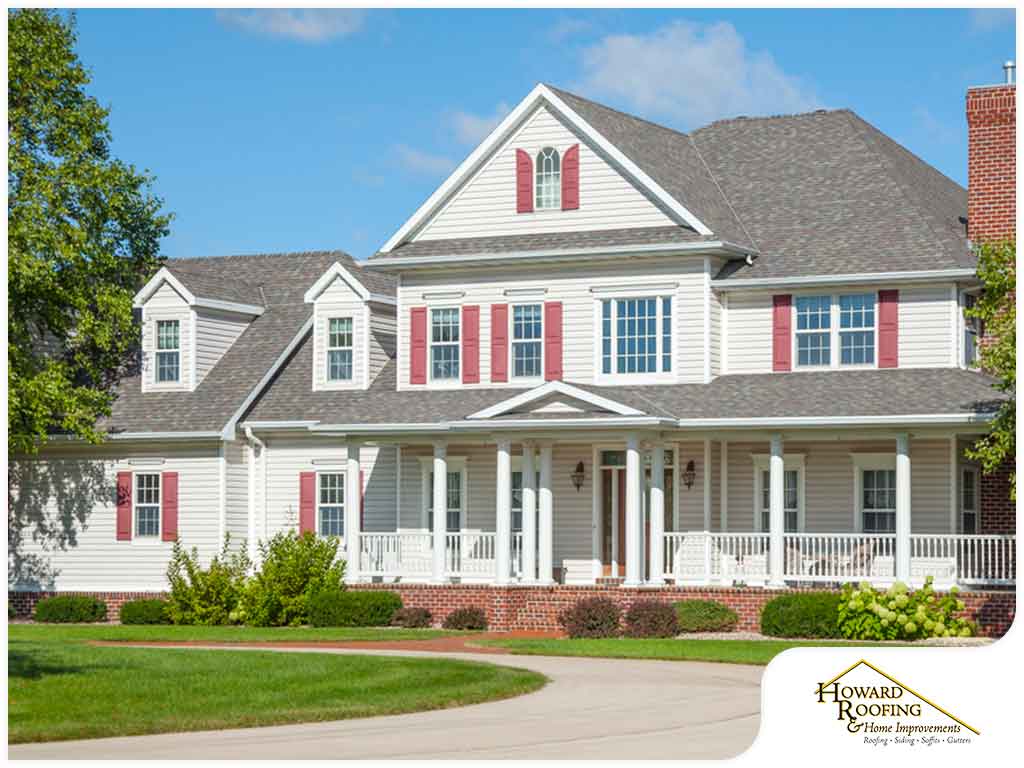 Choose Different Colors
A good exterior color palette consists of at least three hues, with the siding typically complements the roof color, with a third one for accents such as trim and molding. When combining different siding types, using the same hue would defeat the purpose of such pairing. You can choose an entirely different color for the second type of siding, one that doesn't clash with the other three colors. Alternatively, choose a different shade of the same color to accentuate the different siding types.
Different Textures Add Variety
Choosing the exact same texture between your two siding options can reduce its visual impact. A good rule of thumb is to choose one siding system with a smooth finish and complementing it with one with a rugged appearance. Thanks to modern manufacturing technologies, roofers and siding contractors now offer vinyl and fiber cement siding with different textures from the same manufacturer. Installation won't be as complicated and you're bound to benefit from features such as long life spans, durability and warranty coverage.
Play With Profiles
For a truly striking transition, factor in siding profiles in addition to color and texture. A popular multi-profile siding combination features traditional clapboard style siding on the first floor complemented by shakes on the second. Finding the right combination is an opportunity to put your creative skills to work.
There are various apps that let you try out siding pairs by drawing or cutting and pasting samples. You can also go old-school by sketching on paper. Of course, you can work with our design consultants if you need a helping hand finding the right color, texture and profile.
Howard Roofing & Home Improvements is your leading provider of roofing and siding services. Give us a call at (636) 296-1057 or fill out our contact form. We serve customers in St. Louis, MO, and nearby areas.