If you're planning to replace you roof this season, choose lovely and durable roof materials that can provide lasting protection and performance for your home. Fortunately, looking for these are easier than you think, as you can consult Howard Roofing.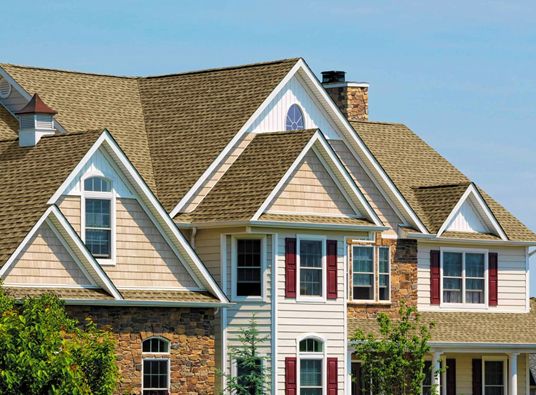 We are the fully certified roofing contractor in St. Charles, MO, that homeowners trust for their roof replacement. With our high-end roof systems from the leading manufactures, we'll help you maximize the beauty, comfort, and energy efficiency of your home. Here's a brief overview of our three excellent choices:
1. Asphalt Shingle Roofing — This remains a favorite for many homeowners across the U.S. Asphalt shingles are lightweight and easy to install, which makes them cost-effective. In certain situations, this roof type can also be installed over an existing roof system, eliminating the need for pricy roof removal. Asphalt roofing can generally last up to 20 years, which can be even longer with the right amount of maintenance.
2. Fiberglass Roofing Shingles — Another popular option for residential roofing, fiberglass shingles are tough and resilient. They are non-porous, and won't change shape or dry out when exposed to extreme changes in weather and temperature. Fiberglass shingles are also impact-resistant. Since they're a relatively new roofing material, fiberglass shingles can be a more economical and more durable alternative to traditional felt mat systems. Their full recyclability also makes them eco-friendlier than other roof materials.
3. Architectural Roofing Shingles — These shingles are a thicker version of asphalt shingles. They can emulate the authentic look of more premium materials like slate, tile, or wood shakes. Due to their three-dimensional appearance, you can give your home a more refined look. This makes architectural shingles great contributors to your home's historical and architectural accuracy. Their thicker composition also lets it last longer than conventional shingles, while also offering superior resistance to fire and high winds.
These great choices for residential roofing will require expert roofers in St. Charles, MO, for quality installation. Howard Roofing is fully certified by GAF, Owens Corning, and CertainTeed, trusted names in the industry. When you choose us for your roof replacement, you can expect a smooth and worry-free experience, from start to finish.
Learn more of our residential roofing choices by calling us today at (636) 333-1690.