Deciding between repair or replacement to improve your roof may be tricky. For some homeowners, roof repair is the easy way to fix a damaged roof. However, it's important to carefully check your roof's condition. It's best to make a well-informed decision when it comes to your home's integrity. Fortunately, roofing professional Howard Roofing & Home Improvements discusses when it's more practical for a roof replacement than a roof repair.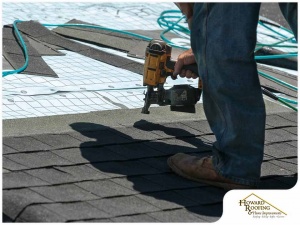 When It's Aging
Consider roof replacement when your roof is aging. Your roof has its lifespan, that's why it's important to take note of its age and the past repairs it has gone through. If properly maintained, your roof can last a few decades. However, an aging roof is more susceptible to damage. Repairing an aging roof just to extend its life is a convenient option but it can cost you more money. In case of constant small repairs, roof replacement is more practical and cost-effective.
When It's Badly Damaged
When your roof is badly damaged, you need to replace your roof. Roof repair would only be a temporary fix and would most likely cause further damage. Water damage and leaks in your attic and walls are signs of a badly damaged roof. You also need to check for sagging and bruised shingles.
When It Does Not Meet Current Building Codes
You should comply with the current building code in your area. This is important to your safety and your home's value. An aging and damaged roof does not comply with any building code. It also may cause serious complications for your property. Roof replacement would be an easy upgrade of your roof to meet the building code. This would be beneficial if you will decide to sell your property in the future.
Having trouble with asphalt shingle roofs? We can help you at Howard Roofing & Home Improvements. Call us at (636) 296-1057 or fill out our contact form to schedule an appointment. We proudly serve clients in Belleville, IL.